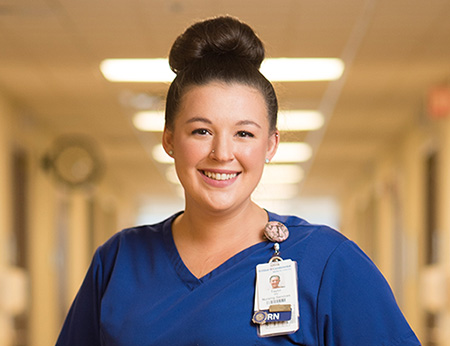 What I didn't learn in nursing school
So you're ready to start your first job as an RN, right? Although nursing school has prepared you with all of the textbook knowledge, there are still things you must experience firsthand to truly understand. As a new graduate with almost a year of floor experience, I want to offer a fresh perspective of things you probably didn't learn in nursing school.
1. Prioritization and time management skills
Simply remembering all of the tasks you must complete as a nurse can seem daunting, especially when most of your clinical experience probably consisted of working with 1 patient for 8 hour days at most! In a busy hospital, you'll most likely be caring for multiple patients and coordinating care with a team.
A little overwhelming at first? You bet. But don't worry, you will soon learn that everyone organizes their days differently and you can figure out what system works best for you. Cluster care will become second nature and multi-tasking will be muscle memory faster than you realize. You will even find the time to finish all of that charting!
2. How to manage emotions
From an adrenaline rush to joy and satisfaction, to indifference, anger, sadness, and even despair: you will feel it all
In nursing, things can and will change quickly. Being able to respond immediately and with confidence is a skill that comes with time. (On a side note: your "gut feeling" is real. Trust it.) This includes your emotional response, from an adrenaline rush to joy and satisfaction, to indifference, anger, sadness, and even despair: you will feel it all. This is completely normal!
I learned quickly that the best way to start your day is with a positive attitude: cheesy, I know. But effective? Absolutely. Each nurse has their own way of compartmentalizing the emotions they encounter each shift. Some sort through them internally, some externally, some with humor or sarcasm, or even both. It is always okay to decompress and manage the emotional demands of being a caregiver. Not decompressing is the fastest way to get burnt out. This leads directly into the next topic:
3. Where you can find help and support
I knew going into nursing that patient care would be rewarding, I just didn't know to what extent. My coworkers have become my family, and yours will too! You laugh together and you cry together: simply because no one else can understand better than they can. They are always there, and knowing you can count on your team is an invaluable asset. (Sometimes I feel like I live at the hospital!)
Teamwork is without a doubt a key in nursing: you can't do everything, but you can always ask for help. No one is expected to know everything! Looking something up on a professional reference site is a task I complete at least once every shift. You don't have to rely on memorization like you did in school: there are so many resources and people who are more than willing to help that are available to you.
4. How to handle your first encounter with death
I was lucky enough to attend a nursing program that did address this heavy subject, but most do not. This can and will be extremely shocking the first time a patient of yours dies, simply because nothing can prepare you for the many emotions that come with death. It is so important to know that you are never alone in this process. Your team is behind you 100%, and it is more than acceptable to talk about it with them. I cried and cried the first time I encountered this, but I know beyond a shadow of a doubt that I provided superb care for my patient while he was still alive, and that brings me comfort.
5. The most rewarding parts of nursing
Through the highs and the lows, I have only fallen more in love with nursing with each passing day. You are continually learning and being rewarded by patients, fellow coworkers, and managers. Don't get me wrong, compassion fatigue can and does still happen, but I think one of the best ways to combat it is to go back and remember why you started nursing in the first place. You will soon see that nursing is not just a job; it's a lifestyle. It grows into your personality so much that you will recognize it outside of the hospital; sooner rather than later!
Nursing changes you for the better
So be confident in the career that you have chosen. You will continue to build on your knowledge of nursing for as long as you live. No school can teach you what it really feels like to make a difference; to come into a person's most vulnerable time and make them feel safe and well cared for. It is my biggest hope that you will experience this feeling that is so utterly satisfying; that makes you forever committed to compassionate care. I can't wait to see you all out there!