 Nashville, TN - TriStar Division of HCA congratulates the 238 new graduates who compose the Summer 2017 Cohort of the TriStar Nurse Residency Program. Today, these nurses launched their healthcare careers at events held across the TriStar family of hospitals. Nurses were selected after a rigorous application and interview process.
"We are excited to welcome our second cohort of nurse residents into the TriStar family of hospitals," said Dr. Debianne Peterman, vice president of clinical education and professional development for HCA TriStar Division. "The program is continuing to grow as current nurse residents share their experiences with their colleagues at their nursing schools."
Nurse Residents at TriStar Centennial in Nashville, Tennessee
Parkridge Health 2017 Summer Cohort in Chattanooga, Tennessee
The full-time, entry-level registered nurse opportunity provides a supportive environment that helps new graduates transition from school to the hospital. During the 12-month program, nurse residents complete a rigorous curriculum that includes on-site immersion, mentoring and coaching, classroom and simulation learning, networking, career progression pathway planning, and a collaborative evidence-based practice projects.
"We look forward to watching these new nurses transition from the student role into the professional nurse role," Dr. Peterman said. "These are our future leaders, and we are proud to provide such a strong foundational beginning for them."
The nurses who compose the Summer 2017 Cohort represent 22 states and 70 schools of nursing. Nurse residents will serve in nine specialty care areas at 11 HCA-affiliated hospitals within TriStar Division.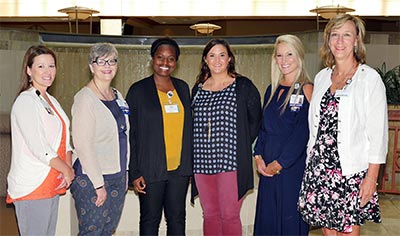 Nurse Residents at TriStar Horizon Medical Center in Nashville, Tennessee
Nurse Residents at TriStar Greenview Regional Hospital in Bowling Green, Kentucky
HCA's TriStar Division offers two nurse residency cohorts annually. Each cohort includes opportunities in nine patient care areas at 22 facilities located in Northwest Georgia, metro-Atlanta, Bowling Green, Kentucky, and Chattanooga and Nashville, Tennessee. Nurse residents can launch their nursing career within a single facility and grow or expand to one of nearly 170 hospitals across the country and in the United Kingdom.
Nurse resident positions are available in more than 20 specifics units including behavioral health, critical care, emergency, inpatient rehabilitation, medical-surgical, neuroscience, oncology, orthopedics, pediatrics, progressive care, surgical services, trauma and women's services.
News Related Content