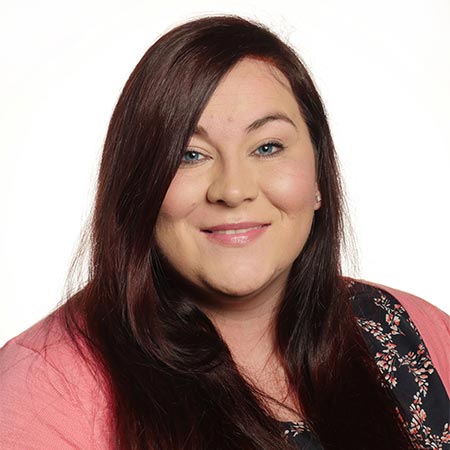 Meet Jillian! Jillian completed our HCA Nurse Residency at TriStar Skyline Madison during its inaugural Winter 2017 Cohort. As an adolescent behavioral health nurse, Jillian works with kids when they may feel most vulnerable overcoming a crisis. She shares her firsthand experience on what it's like being a nurse resident alumna:
Why I decided to become a nurse
I was attending an event when a gentleman grabbed his chest and fell to the ground. I immediately ran to get assistance. But, in that very moment, I decided I don't want to be the person that has to run and get help. I want to be the one that can help. So, I prayed and God opened all of the doors to allow me to quit my job and go to nursing school.
While attending Western Kentucky University, my friend's daughter decided to commit suicide - without any warning signs. Her passing shook our small community. That's what led me to pursue adolescent mental health.
Why I chose the HCA Nurse Residency
I found out about the HCA Nurse Residency from a regional coordinator visiting our graduating nursing class. I decided to apply because the program gave graduates the opportunity to get background experience in adolescent behavioral health - a specific field that generally does not have many opportunities available for first year nurses.
What I didn't know was the level of support I would receive when I signed up.
I am blessed with the continuous encouragement from our chief nursing officer, my nurse manager and my preceptor. My preceptor showed me that his job was more than just a title - being a mentor is a character trait.
During your first year as a nurse, you're exposed to so many experiences that you may not be mentally prepared to handle. Having someone that you can trust help guide you through these encounters benefits you professionally and emotionally.
John Wooden said it best: "If you want to go fast, go alone. If you want to go far, you need a team."
As a team member at TriStar Skyline Madison, I intend to "go far" due to my abundant support system.
I look back and am glad at the decision I made to start off my career with HCA.
Biggest challenge and biggest reward of being a nurse
The hardest part about being a nurse is knowing that you cannot help everyone, but you try - and you try hard! The best part about being a nurse is being able to care for others when they're at the weakest moment in their life.
Where I see my future with nursing
Within ten years, with the help of HCA's tuition assistance program, I plan on becoming a psychiatric nurse practitioner. I hope to still be helping adolescents!
Advice for applying to a nurse residency
If you have the chance to apply for the HCA Nurse Residency, do it! Extended education may seem tedious, but it is so beneficial. It has bestowed so many opportunities and I have made numerous professional contacts in just one year.
Also, be excited. Be driven. And remember, every chance is an opportunity to better yourself!