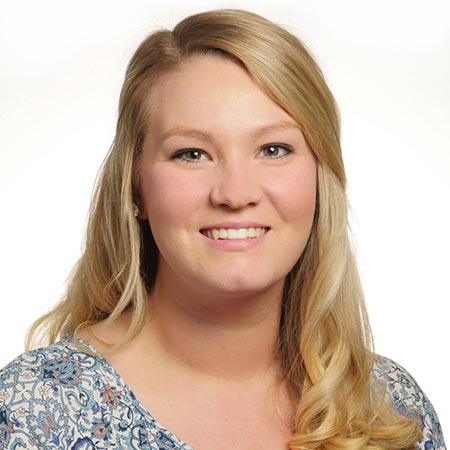 Meet Janie! Janie started the HCA Nurse Residency while working at TriStar Centennial Medical Center during its first cohort in Winter 2017. Upon graduating, Janie is now at The Children's Hospital at TriStar Centennial, specializing in pediatric intensive care nursing. She works in the PICU with critically ill children needing the highest level of medical care and continuous monitoring.
Why did you choose HCA Nurse Residency to begin your nursing career?
I started at TriStar Centennial as a patient care tech in the adult float pool. The people I met working there during school, from the nurses to the administrators to even the cleaning staff, made me confident that when I graduated I would be honored to stay. When they started the HCA Nurse Residency, I knew that it would ease my transition from nursing student to nurse. Also, it would give me the support I needed to make my first year an amazing learning experience and turn me into a competent member of my team.
Why did you decide to go into nursing in the first place?
From a very young age, I knew that I had a love for studying science, teaching and caring for others. As I got older, I came to the realization that nursing allows me to roll all of the things I love into one career. Nursing is a job that requires people to use their heart and their head to provide care for patients at the hardest time in their lives.
Where did you complete nursing school?
I attended Aquinas College for my undergraduate degree because I loved the intimate class size and the approach they took. They taught that at the very root of nursing, the number one goal is to care for every patient with dignity.
How did the HCA Nurse Residency support your transition from nursing student to nursing professional?
I was lucky to have an amazing preceptor for almost my entire orientation. She showed me not only how to be a competent nurse, but turned me into a confident nurse. Having one person that guides you through the initial couple months on the floor allows you to develop a bond with someone more experienced than you. They create a comfortable, nonjudgmental environment to ask questions and learn the things that make you a good nurse on top of the skills you have learned in nursing school.
What's the biggest challenge is to being a nurse? Biggest reward?
The biggest challenge for me as a nurse is to separate myself from my patients and their families when I walk out the door at the end of my shift. Our job requires us to care for our patients, but in order to take care of ourselves, it also requires us to disconnect when we leave. The biggest reward is the little moments that put a smile on my patient's face when they haven't felt good enough to do that in days. Also, I find the ability to connect and care for someone who is a perfect stranger with the love and compassion you share with your family to be rewarding. It is both humbling and satisfying to be the person your patient leans on in times of pain, sorrow and victory.
Where do you see yourself in your nursing profession in 10 years?
My goal is to continue my career in the pediatric ICU. I recently started working towards my master's in nursing leadership. I can see myself putting that degree to use and taking on more responsibility and leadership opportunities within my unit. My overall goal is to continue growing, continue learning and never stop striving to be a better nurse than I was the day before.
What advice do you have for nursing students in their last semester of college?
Be flexible with your first year of nursing. Every graduate has goals about what department they want to work in and what their career looks like, but the most important things to learn in your first year of nursing - time management, confidence and competency - can happen in every department. Be positive and take every lesson your first year throws at you because there will be a lot.
What advice do you have for new nurses applying to the HCA Nurse Residency?
Be the person that asks questions. Don't be afraid to ask for help. Working in a unit means you are becoming part of a team, so lean on them and learn from them. On the days you are struggling, lean on the other residents that started with you. They are getting their feet wet, too, so remember you are not alone.